GREEN TRANSITION
STRENGTHENS

We make it easy, simple, and cost-effective to work green
– and ensure that you can focus on your core business.

SUSTAINABLE TOGETHER
CREATE A GREEN BUSINESS
ONE STEP AT A TIME
WHO WE ARE

Complete7 is your digital partner in sustainability. We offer data-driven solutions that help small and medium-sized enterprises (SMEs) reduce their carbon footprint and gain competitive advantages.

WHY COMPLETE7

We know that each business is unique, and so will be their green journey. That's why we combine experience, research, data, and technology to provide you with a range of solutions specifically designed for you. This allows you to work on all aspects of green transition, while still prioritising your core business.

OUR MISSION

We aim to give small and medium-sized enterprises the same opportunities as large companies to contribute to global climate goals and stay competitive in today's fast-paced market.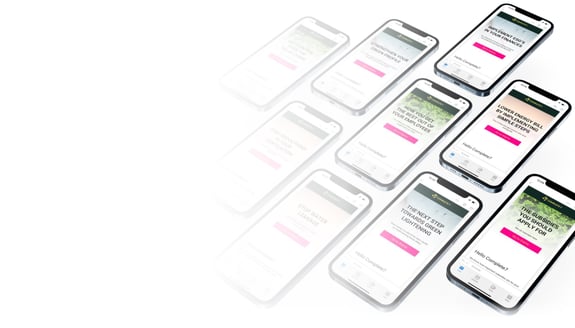 OUR SOLUTIONS
FOCUS ON
ACCESSIBILITY
AND EFFICIENCY
360° GREEN TRANSITION:
HAND-HELD GUIDANCE ALL THE WAY
By combining sharp digital solutions with in-depth consulting services, Complete7 acts as your all-in-one partner on the road to a more sustainable business. Our digital tools serve as your daily co-pilot, delivering data-driven recommendations for energy savings and sustainability. When you're ready to take the next step, our consulting services offer personalised advice and tailored strategies. In short, wherever you are on your sustainability journey, Complete7 is designed to accelerate your progress and maximise your efficiency.
WORK WITH THE VALUE CHAIN
ENERGY OPTIMISATION FOR EVERYONE
For larger companies and public organiSations, the vast majority of energy emissions often don't come from the organisation itself, but from elsewhere in the value chain. That means there's a potentially significant reduction in your impact if you work with your value chain. Furthermore, you fulfil your responsibilities and get happier and more efficient customers/sub-organisations, as well as a strengthened reputation.
We collaborate with municipalities who wish to lead the way and promote local communities. It is necessary for us to reach Denmark's goal of a 70% reduction in CO2 emissions by 2030. With energy optimisation, we create satisfied citizens and sustainable and economic growth for individual businesses.
Do you see business potential in activating your value chain in the green transition? With our solutions, you can offer your customers simple and efficient green tools that promote energy efficiency and CO2 reduction. This creates more and more satisfied customers, higher customer loyalty, and entirely new revenue opportunities for you. We can tailor the process and our solutions so that they appear in the way you want.
With the Complete7 solution, you can set entirely new requirements for your value chain. Through your work towards greener suppliers and procurement chain, you strengthen your sustainability profile. This means that you stand stronger against requirements and regulations and appear more attractive to customers and employees. In the future, there may be potential to segment suppliers according to their ability to meet the company's demands. This could lead to a more targeted and efficient purchasing strategy, where collaboration with suppliers is tailored to their abilities and needs.
EXPERIENCE ALL THE ADVANTAGES
Through our work with small and medium-sized enterprises, we've encountered many of the challenges they face daily, especially when it comes to green transition. The primary challenges are a lack of time, financial resources, and competencies. This leads most companies either to lose interest or not even start on the green journey.

We have considered these barriers in the development of our products and solutions. Therefore, we focus on simplicity and efficiency. And we will continue to do so.

If you want to learn more, you can have a meeting and hear more about our solutions, including the energy-optimising course with Complete7. The meeting is, of course, non-binding and can be tailored to your needs. Sign up here, and we will find a meeting time that suits everyone.