Innovation
Pave the way in environmental innovation.
As part of our experience with small and medium-sized enterprises and energy optimization, we have seen and co-developed many different solutions. We are also happy to help your company increase competitiveness through innovative solutions
SITUATION
MEETING THE MARKET'S DEMANDS AND OPPURTUNITIES
In the modern business world, customer demand for greener solutions has become a powerful driver for innovation. When customers demand more sustainable products and solutions, companies must respond quickly to maintain their market position. The fact is that over 80% of companies' total CO2-equivalent footprint lies in scope 3, which includes the entire value chain outside of direct operations.
This insight has led to increasing demand across industries and companies for greener solutions that reduce the CO2 footprint and improve upcoming ESG reporting. And as the demands on companies only get higher and higher, this demand is only expected to rise. Being ahead of the curve in innovations and offering the most sustainable solution is therefore not just a matter of environmental responsibility, but also a strategic advantage that meets both modern challenges and opportunities.
THE GREENHOUSE GAS PROTOCOL
Scope 1, Scope 2, and Scope 3 are classifications within greenhouse gas emissions used to identify and analyze various sources of emissions. By identifying and quantifying greenhouse gas emissions within each of these scopes, companies and organizations can gain a more comprehensive understanding of their overall climate impact and develop targeted reduction strategies.
Scope 1
Covers all of the company's direct sources of CO2-equivalent emissions that it can control itself, such as emissions from its own vehicles and energy production facilities, as well as process gases and refrigerants.
Scope 2
Covers the company's indirect sources of CO2-equivalent emissions from energy consumption, i.e., emissions from companies that supply the business with energy such as district heating and electricity.
Scope 3
Covers the indirect CO2-equivalent emissions from the company's value chain. This includes both upstream, such as the company's purchases from suppliers and employees' transportation to work, and downstream, such as emissions related to the use and disposal of the company's products.
GREEN INNOVATION ACROSS INDUSTRIES
Innovation within green technology and sustainability has become a crucial common denominator across various industries. Regardless of the sector, the need for green innovation is a universal and growing trend that underscores companies' responsibility to promote sustainability and reduce their environmental footprint.
In the service industry, green innovations can lead to the development of sustainable services that reduce environmental impact.

In the trade sector, there is a growing awareness of sustainability, where innovation in product development is necessary to create eco-friendly goods that meet modern consumer expectations.

Manufacturing companies are combining their procurement policies with green process and product development, where innovation in energy-efficient processes and sustainable materials can create significant advantages.
THE INNOVATION PIPELINE
HOW THE PROCESS CAN LOOK
The innovation process plays a key role in promoting sustainability and efficiency; here is an overview of what a typical pipeline can look like. The example below is one of many. We assist individual companies in choosing the optimal process.
Analysis and identification of where CO2 emissions can be reduced while achieving economic gains.
The identified optimization opportunities are translated into concrete solutions.
Dialogue with suppliers and partners
Close collaboration with suppliers and partners is ensured through dialogue. This promotes the co-development of more integrated and effective solutions.
Design and product forming
The solutions are translated into a design and a specification that are clear and detailed.
The solution is tested in this phase to ensure that it meets the predetermined requirements.
The final product specifications are developed.
The tender process is concluded so that the best solutions and partners can be selected.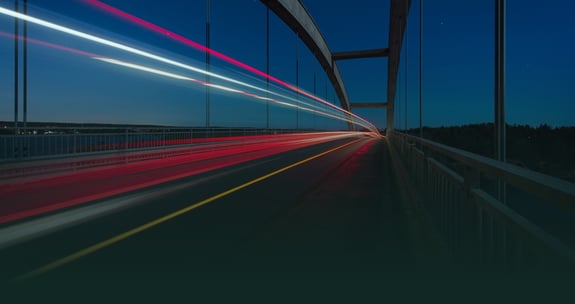 PRODUCT LAUNCH
THREE PILLARS FOR AN EFFECTIVE CONCEPT AND GO-TO-MARKET STRATEGY
Introducing a new product or service necessitates a robust concept and go-to-market strategy. This framework can be segmented into three core elements that act as the cornerstone for a triumphant debut. These elements collaborate to guarantee that the product or service doesn't merely make it to market, but also thrives once it's there.
Strategy
The strategy phase is crucial for setting the direction of the product or service launch. This involves a deep understanding of the market, including competitors and customer needs, along with a clear identification of the target audience to tailor both the product features and marketing messages effectively.
Agency briefs
Collaborating with external agencies can be crucial for gaining the right expertise and support in marketing efforts. A clear and detailed brief to these partners ensures that everyone is on the same page regarding goals and expectations.
Internal Anchoring
Last but not least, a strong internal anchoring throughout the organization is essential to ensure a cohesive and effective rollout. This involves communication, education, and alignment across various departments, so that all employees understand and support the concept and strategy.
Collaborational terms
CUSTOMIZED SOLUTIONS WITH CLEAR TERMS
When it comes to engaging in an innovation project, we strive to establish clear and transparent terms that cater to the individual needs of each project. We understand that every project is unique, and we work closely with our clients to develop a customized solution.
Normally, we present a fixed-price proposal, which offers clear and predictable costs for budgeting and planning purposes. Additionally, we evaluate the potential for financial support, and in certain cases, it's possible to secure up to 50% funding for project expenses. This approach ensures a customized and transparent process that aligns with your company's requirements, all while exploring options for public support on your green innovation journey.
Situation: Gas consumption costs money and emits CO2, which they especially noticed during the energy crisis. Therefore, there was a need to find an alternative method to heat their ovens.
Solution: Electrification of gas ovens.
With rising energy prices, addressing Backhaus-Brown's gas consumption costs and CO2-equivalent emissions became particularly urgent. To meet this challenge, the company chose to explore an alternative heating method for their ovens. The answer was the electrification of gas ovens. This move is expected to result in an annual savings of around 39,000 DKK and reduce CO2-equivalent emissions by approximately 5650 kg annually. With a payback period of 5.8 years, this innovation represents a significant step toward Glassblowing's green future.
Documentation of CO2 Savings
In a time of intense competition, price pressures, and customer relationships managed task by task, CycleIT faced a crucial shift. Instead of viewing repairs as an isolated service, CycleIT chose to change their approach and perspective. Their focus is now on how their repair work not only provides an economically sound solution but also extends the lifespan of the equipment, benefiting the overall climate footprint of their customers. By introducing tools for documenting CO2 reductions, developing methods for sustainable IT management for their clients, and placing a new emphasis on sustainability, CycleIT has not only strengthened its position in the market with growth rates of 20-30% but has also signaled an important step toward a more sustainable future for the entire industry. In this future, the value of IT equipment is maximized, and environmental impact is minimized.